A swimming p0ol is a really nice asset for your home exterior when you have the money and space to install one. Swimming is a fun thing to do and if you can do it in your own backyard than it is even more fun to do. A fun thing about having your own swimming pool is that you can also use it when it gets dark. Most pools will close after 6 o'clock but with your own pool you are able to swim when it is dark and late. If you want to use your pool after dark than it is convenient to buy a floating pool light for fun or to create a unique sight. If you only want to use it as a decorative object than there are quite some floating pool lights available that will make a pretty sight once you let them float. Other pool lights are intended for fun although they also are practical and functional.
Elegant Floating Swimming Pool lights
If you are not planning to use your swimming pool after dark than you might as well make something beautiful out of it. Water and light are a perfect combination to create amazing and unique designs. You can use floating lights with different colors or use only one color. What you want to use is mostly dependent on the design of the rest of your home exterior. If you have a luxurious villa than white floating lights will probably fit your pool best. If your pool has all kinds of palm trees aside to it than it might be fun to use different colors instead.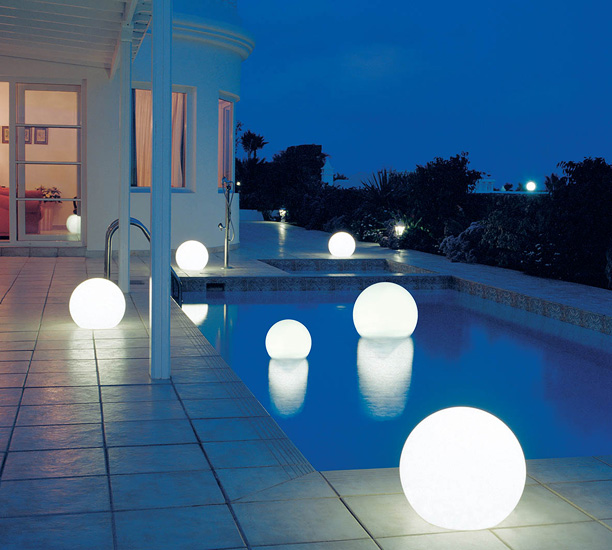 Fun Floating Pool Lights
Design is wonderful, but fun is even more important. There are actually quite some floating pool lights available that are nice to look at but also have an additional fun factor. An example are these floating jellyfish pool  lights which look really awesome. If you have kids than they will really adore these jellyfish lights and they will probably also do well on (kids) parties.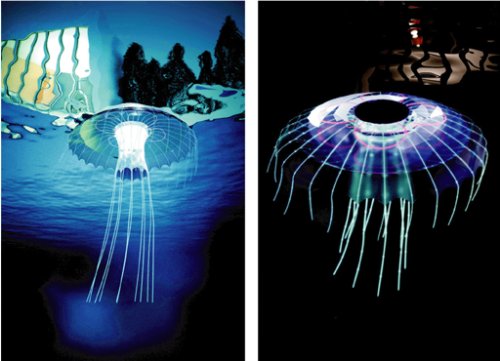 A jellyfish is a popular figure to use as a lighting fixture for pool because there are more designs available. This is a picture of a Medusa pool light that resembles a jellyfish and it is doing a good job. They almost look real only these ones won't sting you when you touch them. They are not only fun to watch at from outside the pool but they will also look great when you are in the pool swimming around them.
Floating Solar pool Lights
Most floating pool lights are already running on solar power and this has a huge advantage. Your other alternative is using rechargeable batteries and that requires quite some maintenance because you have to replace or recharge them frequently. A floating solar pool light only uses the sun to charge it's batteries which makes them completely maintenance free.
Related posts: